Nº Registro: UCR00365
It has 2 attached and independent houses located in the urban core of Ochagavia, locality of paved streets and nice houses in the valley Salazar, in the heart of the Navarre Pyrenees. It is very close to the Forest of Irati, the widest and best kept beech forest-fir Wood of Europe. The mountaineering lovers can get closer to some of the highest peaks of the province, such as Ori or Mesa de los Tres Reyes.

ANDRES MANCHO I
It has 3 double bedrooms, a bathroom, equipped kitchen with microwave, living-dining room with TV. Possibility of having an extra bed.

ANDRES MANCHO II
It has a double bedroom, a bathroom, kitchen-dining room with microwave and living room with
WHERE TO GO
Selva del Irati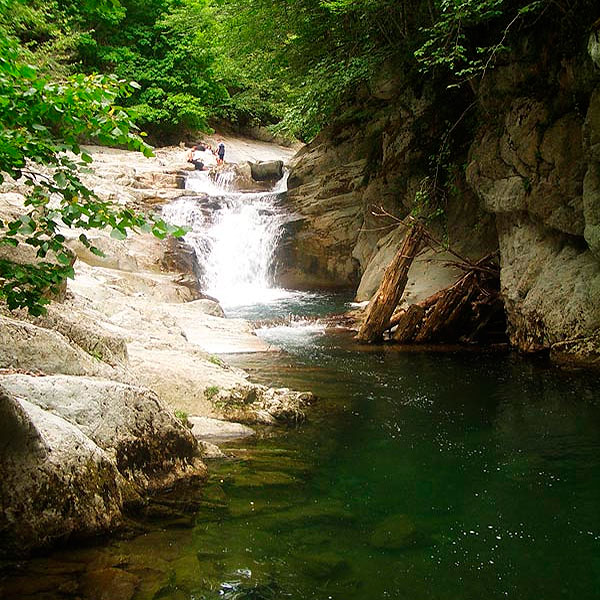 This forest is the second largest and best preserved beech-fir forest of Europe, after the Black Forest of Alemania. There are 17,000 hectares, almost in virgin state with a high ecological value, at ...
Puerto de Larrau y Orhi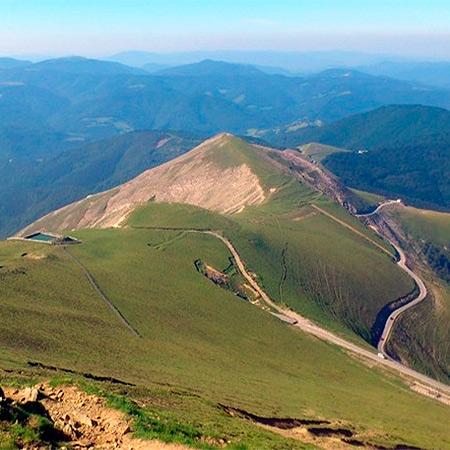 Vistas maravillosas pirenaicas de Navarra y de Francia al que se accede desde Ochagavia y que dispone de un amplio camping desde el que podemos acercarnos a miradores y hacer senderismo o subir, si e...
Uztárroz, queso y trashumancia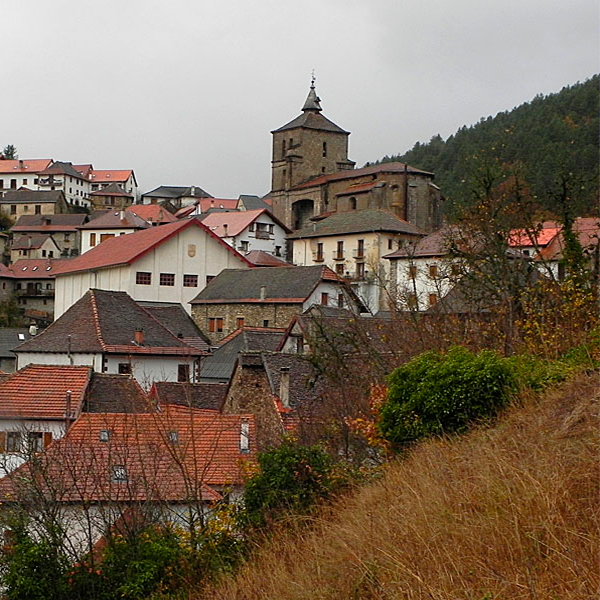 Uztárroz presenta un casco urbano típico del Pirineo navarro en el que sobresale la iglesia de Santa Engracia y el Museo del Queso y la Trashumancia. A las afueras del pueblo nos espera la foz de Mint...
UPCOMING EVENTS
Calderos
En Lumbier, 5 de enero de 2020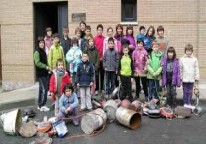 La noche del 5 de enero se repite, desde tiempo inmemorial, la costumbre de arrastrar " Los Calderos" (botes de lata) por todas las calles de la localidad, produciendo un estrepitoso ruido que anuncia...
Carnaval Isaba
En Isaba, 25 de febrero de 2020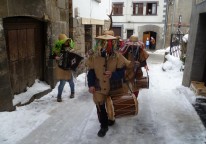 Es costumbre que durante tres jueves seguidos -siendo el último el de carnaval-, y como anuncio de la llegada de estos festejos ancestrales, salgan por las calles del pueblo unos personajes singulares...
Primera Javierada
En Javier, 10 de marzo de 2020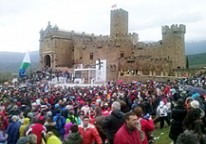 Durante los dos primeros fines de semana de marzo, coincidiendo con la Novena de la Gracia, miles de peregrinos de toda la Comunidad inundan las carreteras que conducen al Castillo de Javier, para ven...
ENVIRONMENT´S INFORMATION
Ochagavía
Pyrenean village located in the Valley of Salazar on the feet of the Forest of Irati. It is surrounded by mountains and watered by the rivers Zatoia and Aduña. Medieval bridge. Cobbled streets, stately homes with their emblematic shields. Picturesque corners. Environment with high tops and deep forests. As traditional festival highlights: its old dances in honor to the Virgin of Muskilda each 8th of September in its Romanesque hermitahe. There is Tourism Office and Nature Interpretation Center. Nearby, there are the ski tracks of Abodi-Salazar and there are hiking routes.
Tours
Valley of Roncal, Forest Irati, Peak of Ori, ski tracks of Abodi and Valley of Roncal, Rocesvalles 20 km (Camino de Santiago). Monastery of Leyre, Castle Javier. Foces of Arbayún and Lumbier. Megalithic monuments. Romanesque art routes.
Activities
Hiking. Cross Country Skiing. The bellowing in autumn. Visits to dairies.